Is Your Network Security Holding You Back?
Use our FREE Network Audit Checklist to Identify network security gaps and outdated equipment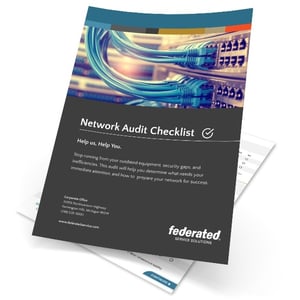 Your network is only as strong as its weakest link. Use our free download: the Network Audit Checklist to figure out what's slowing you down, compromising your security and frustrating your customers. Our checklist dives into key areas that affect the day-to-day performance of your network:
Video/wireless capabilities
Equipment refresh
IT cabling
Server room organization and maintenance
Increase network stability, security and efficiency by tackling your biggest problems today.